Seattle Solar Real Estate Agents: Infiniti Real Estate & Development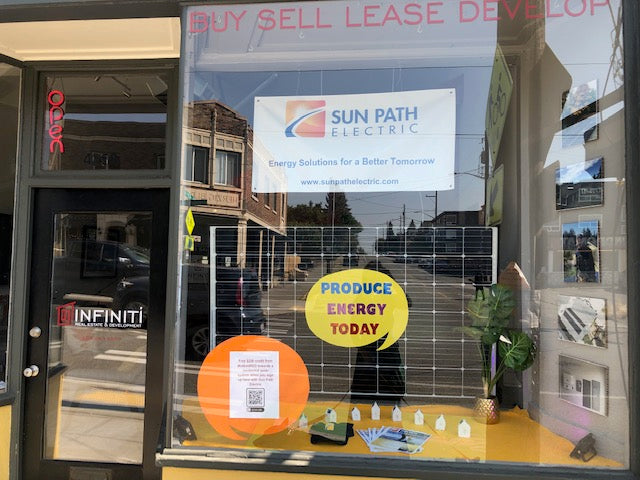 When the time comes to sell your solar home, it is important your real estate agent understands why solar increases your home's value. We encourage our clients to find an agent who can interpret and articulate the value solar brings. These agents, "speak solar," and they can translate the numerous benefits solar brings into tangible ROI when selling your home.
According to a recent Zillow article, "solar increases a home's value an average of 4.1% across the United States."
According the Department of Energy's Lawrence-Livermore Labs study,"Home buyers consistently have been willing to pay more for homes with host-owned PV systems - averaging $4 a watt - across all states, housing and PV markets."
This translates to a typical home value increase of about $15,000.

Sun Path is proud to support agents who understand and support solar. For this reason, we are honored giving a shout out to Infiniti Real Estate & Development in Fremont. These folks know their solar and they support Seattle solar installers.
Check out their solar window display!
Interested in going solar? Mention Infiniti and we will give you $250 off your system.
***
Infiniti Real Estate & Development is a full-service brokerage specializing in innovative housing solutions for the Greater Seattle area. We help people and businesses discover the best locations for home or office spaces. With an enduring commitment to the triple bottom line of people, planet, profit, we combine traditional commercial and residential brokerage services that deliver your dream home, office, retail, or live/work space. Infiniti RED's Seattle real estate experts are committed to integrity, excellent customer service, and to providing clients with expert knowledge in a competitive market.