Why Go Solar with Sun Path?
Sun Path's Story
We are a locally-owned family business that believes protecting our environment for future generations is a moral imperative. We are solar experts and we pride ourselves on providing quality solar installations and home electrical services. We are ethical and honest and we always put our clients first. We have consistent 5 star reviews across all platforms and bend over backwards to keep it that way. Our mission is to educate the public on the impacts of climate change, support and fund climate action and install LOTS of solar! Your business is really important to us, so we try harder.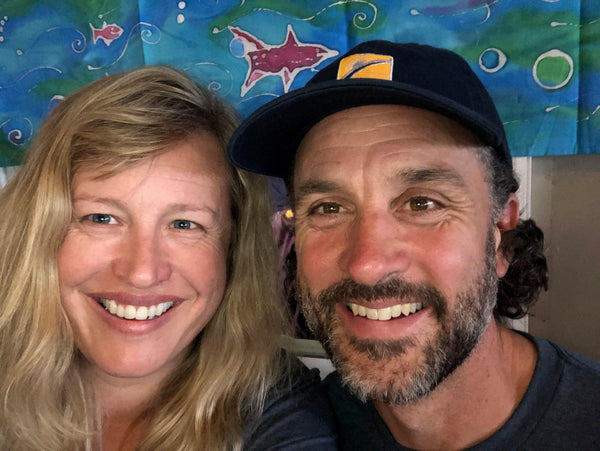 Seattle Solar Experts
Our lead electrician, Briggs Nieman, is a NABCEP certified solar installer and a professional electrician who grew up living off-grid.  He has been installing solar, as a supervising electrician, for over 15 years.  When planning your system, you speak with your solar consulatant and Briggs. Our goal is  to educate first and help you understand solar and home efficiency. We will work with you to figure out if solar makes sense for your home and plan the most benefitial solar system for your specific needs. We never outsource our work.
We Provide Value
We are a small company with a big mission. You benefit from our experience, passion and commitment. We do not have huge overhead and our prices reflect this. We believe solar should be as affordable and available to as many people as possible and our prices reflect this. We believe that it is a moral imperative to shift to clean renewables and we work around the clock to address climate and move solar forward.
Climate Educators & Activists
We are passionate about sharing the science, impacts and solutions on climate change. We are longtime climate leaders, organizers and activists. Kristy is an Al Gore Climate Reality mentor and speaker who co-founded a local climate change non-profit called CoolMom (now Washington Women for Climate Action Now) 15 years ago. Our mission is to provide climate change education, push climate policy forward and install solar.
We Give Back
Not because it is part of our marketing plan, but because it is the right thing to do.  We know that non-profits need support because our founder started one 15 years ago! We have made it our priority to help fund grassroots climate and solar non-profits. Each year we select a primary non-profit to work with. We then donate $100 per solar installation to our non-profit partner. We are currently working with the Barefoot College's Solar Momma program. Please know, this always comes out of our pocket, not yours.