Barefoot College Empowers Women Around the Globe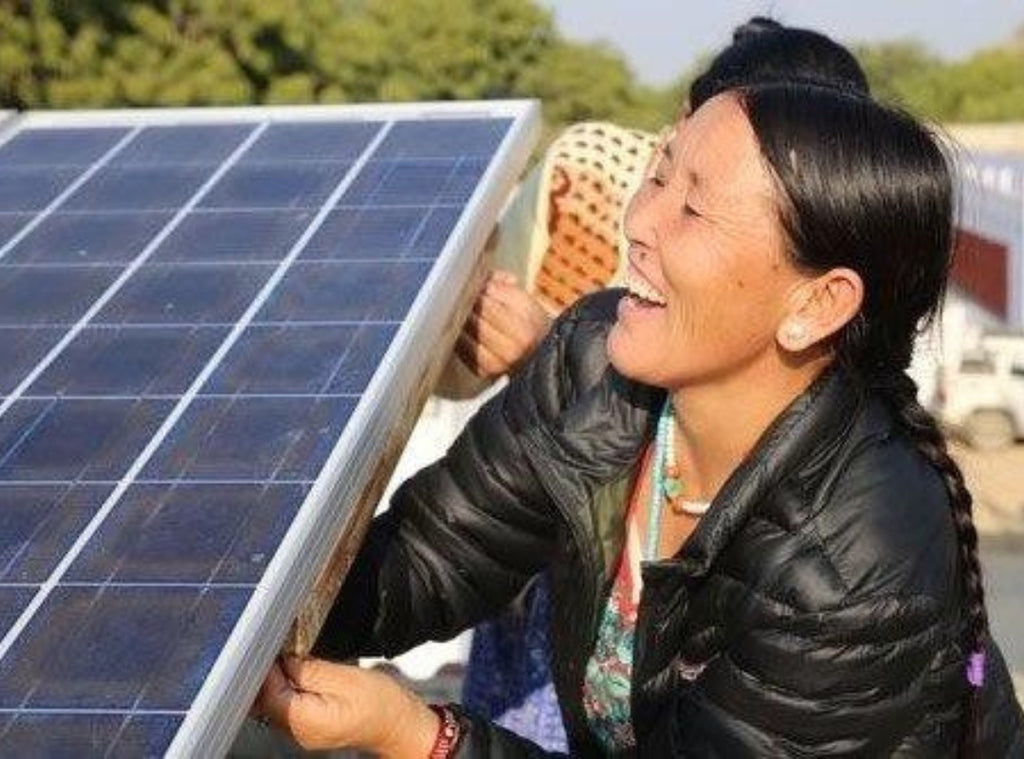 We, at Sun Path Electric, are proud to donate a portion of the proceeds from each sale to support the work of Barefoot College. Recently, we were able to make a donation of $3,000 to support the empowering skill-building work of this phenomenal organization. 
We are so pleased to share that on December 12th, 2022 Barefoot College received a Presidential Medal for their work training women to install solar in Guatemala. This work is changing lives as it teaches skills that fight climate change.
The mission of Barefoot College's solar and other programs is to ensure that every woman and girl has the skills and knowledge she needs to be a catalyst for change to the benefit of herself, her family, and her entire community. They achieve this by making vocational and educational opportunities accessible to women and girls from the most marginalized communities around the world. By training women to become Solar Engineers, even if they are illiterate or have no formal education, rural resilience is forged by each village at a time.
To date, their solar program has trained 2,200 women to be solar engineers in 93 countries around the world installing 18, 047 solar home lighting systems.
Click here to learn more about the world-changing work of the Barefoot College International.