Sun Path's Solar Systems
We Use Products that Look Great and Work Even Better
Panels
Solar panels use the sun's energy to generate a flow of electricity. We use premium solar panels (top 2% of solar manufacturers) that look beautiful on any home. Our Silfab panels are cost-effective, high-efficiency modules with the lowest defect rate and a sleek black-on-black design. These panels are designed to be lightweight and durable with a 30-year power performance guarantee and a 25-year manufacturer warranty. Our Solaria panels are an all black, higher-efficiency panel, with a cutting-edge shading technology. They come with a 25-year production and manufacturer warranty. Our LG panels are our highest production panels, they produce more energy per panel and also come with a 25-year manufacturer and production warranty.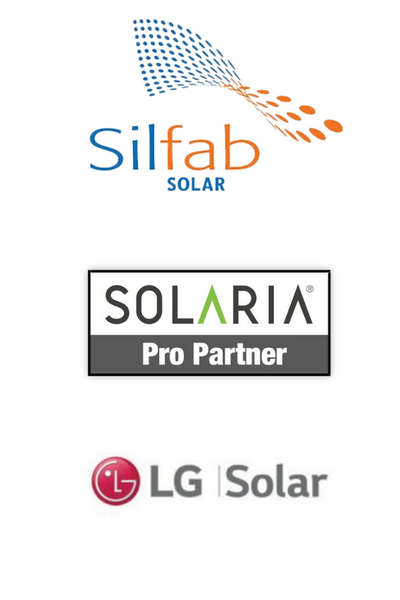 Inverters
Inverters Inverters convert the direct current (DC) produced by the solar panels into alternating current (AC) so it can be used to power your home. Our inverters from Solaredge break the mold of traditional inverters. Our Solaredge inverters are upgraded with HD-Wave technology and provide efficiency like never before. We also include a 12-year inverter and optimizer warranty with the option to upgrade to a 25-year warranty. Enjoy free online monitoring for the life of the system at no additional charge.

Racking
We use IronRidge racking to mount and support your solar panels to provide high-quality, low cost racking solutions. We use quick to install systems that can safely anchor the panels on your roof for years to come. We also have a full range of mounts and components that are workable for portrait or landscape panel configuration.