News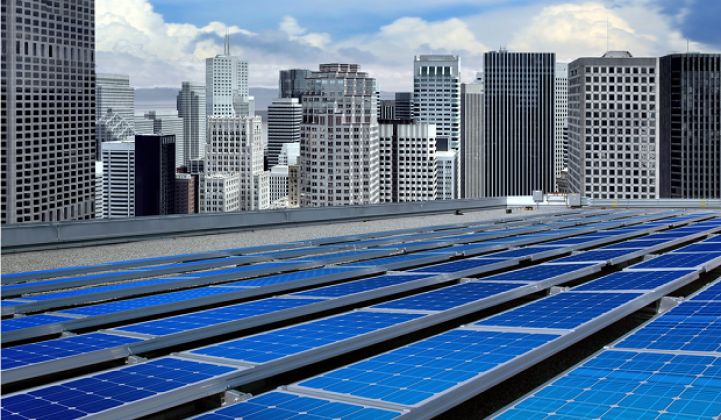 Press release Maria Cantwell - Inflation Reduction Act
08.08.22
Inflation Reduction Act Delivers Wins for Washington State
 WASHINGTON, D.C. – Yesterday, the U.S. Senate passed the Inflation Reduction Act, which will lower costs for American families and tackle the generational challenge of climate change. U.S. Sen. Maria Cantwell (D-WA) joined in the 51-50 vote for passage. The bill now goes to the House.
"Washingtonians are paying way too much for prescription drugs. For example, the average cost of insulin more than tripled over the past 10 years to over $735 a month per patient. Now, with the passage of the bill, Medicare beneficiaries are guaranteed to pay no more than $35 a month," Sen. Cantwell said. "Also, this bill will drive down energy costs by implementing cheaper and more efficient energy solutions."
Sen. Cantwell was a key architect of several key provisions in the bill, especially those related to climate resiliency and greenhouse gas reduction. The Inflation Reduction Act includes several provisions and funding opportunities that will benefit Washington state.
Health care and prescription drugs:
Empowering the Health and Human Services Secretary to Directly Negotiate Prescription Drug Prices
The U.S. government is the largest purchaser of prescription drugs in the United States, but the government is not currently authorized to negotiate drug prices on behalf of Medicare.

 

By allowing the HHS Secretary to negotiate directly with drug manufacturers, the HHS Secretary will be able to use the government's purchasing power to negotiate down the prices of prescription drugs. This is expected to save the government almost $102 billion over 10 years.
In Washington state, almost 1 million people are enrolled in Medicare Part D (prescription drug) plans. They will benefit from reduced drug prices.
Capping Prescription Drug Costs
The average senior with a complex health condition spends $6,000 per year on out-of-pocket prescription costs. This bill would not only cap maximum out-of-pocket costs at $2,000, it would also require drug manufacturers to pay rebates to Medicare if they raise drug prices at a rate higher than the rate of inflation.
The average cost of insulin more than tripled over the past ten years to over $735 per month, per patient. This bill guarantees that Medicare beneficiaries will pay no more than $35 per month for insulin.
These provisions would ensure that drug manufacturers and pharmacy benefit managers are not incentivized to arbitrarily and unfairly raise drug prices. It would also ensure that Washington's almost 1 million Medicare Part D (prescription drug plan) beneficiaries spend no more than $2,000 on out-of-pocket drug costs.
Sen. Cantwell

 

has supported

 

capping

 

annual out-of-pocket expenditures for Medicare beneficiaries and holding pharmaceutical companies and pharmacy benefit managers accountable for artificially inflating prices.
$64 Billion Nationwide to Extend the ACA Tax Credit Expansion Until 2026
The American Rescue Plan Act expanded the eligibility of the ACA tax credits so that everyone, regardless of household income, is guaranteed to spend no more than 8.5 percent of annual income on premiums. The extension was expected to expire at the end of 2022. Without extension, 3.1 million people who gained health insurance coverage during the pandemic will no longer be able to afford coverage.
In Washington state, over 50,000 people gained health coverage during the pandemic because of the ACA tax credit expansion. Without this extension, these people would no longer be able to afford coverage. For the people who remain on the exchange after expiration, they will see an average of $100/month or $1,200/year increase in premiums.
Carbon reduction:
Historic Investments in Renewable Energy
This bill provides over $65 billion to extend existing tax credits for renewable energy deployment such as wind, solar, geothermal, biomass, hydropower, municipal waste, and marine and hydrokinetic projects.
Includes a new 30% tax credit for energy storage projects, including pumped hydro facilities like those

 

planned

 

in Washington state.
Includes $2 billion in direct loans for the new electric transmission lines, as well as an additional $760 million for grants to help facilitate transmission siting.
As a long-time member of the Senate Finance Committee, Cantwell

 

authored

 

and

 

championed

 

many of the renewable energy tax incentives that are now extended for another decade.
Clean Vehicle Tax Credits
This bill provides car buyers with a rebate of up to $7,500 towards the purchase of an electric vehicle. Credit eligibility is targeted at low and middle income families and governed by the vehicle sales price. The credit design also ensures that the qualifying vehicles are made in the U.S. using critical minerals that were sourced domestically or from allied countries.
The bill also provides a new credit of up to $4,000 towards the purchase of a used electric vehicle, extends and enhances the credit for recharging stations, as well creates a new credit to spur the adoption of electric delivery vans, buses, and trucks

 

advocated

 

for by Sen. Cantwell.
This bill contains $2 billion in grants and up to $20 billion in loans to support retooling of existing auto manufacturing facilities to make clean vehicles in the United States, and $3 billion for the United States Postal Service to purchase zero emission vehicles.  
Sen. Cantwell has long recognized the benefits of transportation electrification having authored the

 

first

 

electric vehicle tax credit with former Sen. Orrin Hatch in 2007. Having that tax credit in place for the past 15 years, now updated in this legislation, has proven a key driver for the surge in EV options in showrooms today.
Washington state consumers will benefit from this tax credit and have been shown to be early and consistent adopters of clean vehicle technologies.

 

Consumer Reports calculates that electric vehicle drivers save between $1,800 and $2,600 annually.
Lowering Consumer Energy Costs
This bill will not only reduce average family energy bills by a

 

projected

 

$1,025 by 2030 -- the legislation contains a range of direct consumer incentives to buy energy efficient appliances, get homes to require less energy, and install rooftop solar.
The bill includes a $9 billion consumer home energy rebate program targeted to low-income communities, to electrify home appliances and energy efficiency retrofits.
The bill provides $22 billion to extend consumer tax credits for upgrading residential heat pumps, water heaters, insulation, windows, and other appliances for 10 years. Low income households can receive rebates of up to $14,000 energy efficiency upgrades, and all consumers can receive credits of up to $2,000 for installing heat pumps, or up to $1,200 a year for other home efficiency upgrades.
$2.25 Billion Nationwide in Grants to Reduce Air Pollution at Ports
This program provides funding for grants to reduce air pollution at ports through the installation of zero-emission port equipment or technology, related planning and permitting, or climate action plans.
This program will also help cruise lines reduce their carbon footprint when at port—a major goal for Seattle.
Sen. Cantwell supported the broader effort to modernize and decarbonize our ports through the

 

Biden-Harris Infrastructure Law.
$297 Million Nationwide for the Sustainable Aviation Fuel and Low-Emissions Aviation Technology Grant Program
This

 

new competitive grant program at the Department of Transportation will enable state and local governments, airport sponsors, for-profit companies, research institutions, and non-profits

 

to produce, transport, blend, or store sustainable aviation fuel, and to develop or apply low-emission aviation technologies.

 

Sustainable aviation fuel has the potential to reduce lifecycle greenhouse gas emissions by up to 80 percent in comparison to conventional petroleum-based jet fuel. The grant program would incentivize the mass production of SAF at scale and create domestic jobs and economic opportunities for farmers, manufacturers, start-ups, and others in the biofuels supply chain.
Washington State University, which co-leads the

 

FAA Center of Excellence for Alternative Jet Fuels and Environment

 

(ASCENT), already leads the nation in research into how forest products and municipal solid waste can be converted into alternative fuels. They are part of the Sustainable Aviation Fuels Northwest Initiative,

 

which includes a mix of public and private organizations dedicated to developing an economically viable aviation biofuels industry in the Pacific Northwest region. Local aerospace leaders like Boeing, Alaska Airlines, Amazon, and Sea-Tac Airport have all pledged to increase their use of sustainable fuel – this grant program would help produce sustainable aviation fuel at an affordable price point to help them keep those pledges.

Sen. Cantwell has been a

 

longtime champion of sustainable aviation fuels

 

and the critical role they can play in lowering the carbon footprint of the aviation sector. Sen. Cantwell authored this provision as part of the Commerce Committee title and urged its inclusion in the reconciliation bill.
Sustainable Aviation Fuel Tax Credit
The reconciliation bill creates a new blenders tax credit for sustainable aviation fuel, which would start at $1.25 per gallon and extend up to $1.75 per gallon, depending on lifecycle greenhouse gas emission reductions, as compared to conventional petroleum-based jet fuel.
This tax credit, along with the new grant program, for sustainable aviation fuel is important to realizing the Biden Administration's plan and U.S. airline industry's goal to use at least 3 billion gallons of biofuel by 2030 and achieve net-zero emissions by 2050.
Sen. Cantwell co-sponsored the

 

Sustainable Skies Act, legislation that served as the basis for the tax credit in the reconciliation bill.
Clean Hydrogen Tax Credit
This bill includes nearly $8 billion for a new a $3/kg hydrogen tax credit to incentivize the production of hydrogen fuel, which is needed to displace fossil fuels and decarbonize high-emissions sectors such as agriculture, maritime, and steel manufacturing. Hydrogen can also store renewable-produced electricity and support the electric grid by fueling on demand electricity.
Stakeholders across Washington state recognize that our region could be a key player in the hydrogen economy, particularly green hydrogen produced from emissions-free hydropower, as demonstrated by the legislature and governor supporting and funding efforts across the state.
Investing in Communities and Environmental Justice
This bill includes a historic recognition of environmental justice priorities that will invest over $60 billion in disadvantaged communities disproportionately impacted by pollution and climate change.
The legislation includes $3 billion for Neighborhood Access and Equity Grants and $3 billion for Environment and Climate Justice Block Grants.
Oceans, coastal resiliency and weather forecasting:
$2.6 Billion Nationwide for Coastal Communities and Climate Resilience
These competitive and block grants for coastal states, Tribal governments, academic institutions, non-profits, and state governments will fund projects that will support climate resilience of coastal communities, fishery stock assessments and salmon recovery. This funding would be administered through NOAA. This funding represents a 771.5 percent

 

increase over the Fiscal Year 2022 enacted levels for NOAA coastal resilience programs. It would support the planning and construction of projects that use natural infrastructure to address coastal hazards such as sea level rise, and address other impacts from climate change.
Low lying areas across Washington State could be permanently underwater by 2050, including parts of Seattle, Tacoma, and Olympia. In Grays Harbor County, more than 20% of the population is located in the 100-year floodplain, along with nine schools, three police stations, and three fire stations. Communities in these areas will benefit the most from technical assistance and coastal resiliency construction grants to help prepare for the threat of extreme weather and flooding associated with climate change.
Sen. Cantwell authored these provisions and urged their inclusion in the reconciliation bill. She previously

 

worked to include over $2.7 billion in the Biden-Harris Infrastructure Law

 

to support programs like the National Fish and Wildlife Foundation Coastal Resilience program, NOAA's community-based restoration grants to address coastal restoration and fish passage, the Marine Debris Removal programs, and funding specific to improving coastal and inland flood mapping and forecasting.
$220 Million Nationwide for the Bureau of Indian Affairs' Tribal Climate Resilience Program
These grants to federally recognized Tribes will support climate and coastal planning and management.
In Washington state, nearly every Tribe has a need for climate resilience funding due to river and coastal flooding, fires, and other hazards, with coastal Tribes actively pursuing hardening or relocation efforts. Increased funding will help ensure more Tribes can access these funds, with the potential of increasing maximum award amounts depending on ongoing demand for grants. Potential beneficiaries include the Quinault Indian Nation, Shoalwater Bay Indian Tribe, Quileute Tribe, Hoh Tribe, Skokomish Tribe, Cowlitz Tribe, Lummi Nation, Swinomish Tribe, Nooksack Tribe, Confederated Tribes of the Colville Reservation, and more.
Sen. Cantwell directly asked for this funding to be included in the Build Back Better legislation, and other versions of the reconciliation bill in conversations with her colleagues on the Senate Committee on Indian Affairs. She also asks for increased funding for this program each year during regular appropriations.
$200 Million Nationwide for NOAA Facilities and National Marine Sanctuaries
This is new funding ($150 million) for construction of new NOAA facilities and $50 million for the construction and repair of sanctuary facilities, including interpretive centers.

 

NOAA operates a network of hundreds of facilities in all 50 states, including piers, marine operations facilities, and fisheries laboratories provide the research in support of NOAA's ocean science, weather, fishery management and climate missions. Updated facilities for the National Marine Sanctuaries will support critical monitoring of ocean conditions that contribute to climate change impacts to coastal communities. These facilities also offer educational opportunities associated with each sanctuary.
The bill includes more than $83 million to replace the Northwest Fisheries Science Center that is currently located in Montlake and employs over 265 people. The vast majority of the Northwest Fisheries Science Center (NWFSC) work takes place at the Montlake campus in Seattle, Washington. The research and innovation conducted at the NWFSC helps build sustainable fisheries, restore threatened and endangered species, safeguard healthy ecosystems, and reduce risks of coastal climate change to human health. Funding will also support upgrades and expansion of key research infrastructure necessary for fisheries and ocean acidification science at Washington state NOAA labs in Manchester and Sand Point in Seattle.
The bill also includes a $3 million down payment for construction of a new discovery center for the Olympic Marine Sanctuary Visitor Center in Port Angeles. This project will be located along the redeveloped waterfront near the new arts and community center. Overall, the project will cost at least $15 million and will include public-private partnerships. This initial funding will help get the project started and attract more private support.
Sen. Cantwell authored both of these provisions and urged their inclusion in the reconciliation bill.
$200 Million Nationwide for Oceanic and Atmospheric Research and Forecasting
$150 million of this allocation will support NOAA, including the National Weather Service and the Office of Oceanic and Atmospheric Research weather and climate research. $50 million will support competitive grants to universities, state and Tribal governments, and others. This will fund climate research for atmospheric processes such as the causes and impacts of extreme weather, as well as the impacts of climate change on marine species and coastal habitat. These investments will support the development of more accurate and timely weather forecasts, improved climate change predictions, and the development of products and services needed to ensure communities receive the data they need to keep their families and communities safe in the face of climate change.
In Washington state, the historic investment in weather and forecasting will improve climate prediction models and research on emerging extreme weather events such as forecasting of flooding, fire, hurricanes, atmospheric rivers, extreme thunderstorms, and tornadoes.

 

The new funding for competitive grants will fund climate research for atmospheric processes, as well as the impacts of climate change on marine species and coastal habitat.
Sen. Cantwell authored these provisions and urged their inclusion in the reconciliation bill. She led the effort to improve weather forecasting in the Pacific Northwest for more than a decade -- in 2011, Sen. Cantwell

 

spearheaded the successful push

 

to get Washington state's first coastal Doppler radar in Grays Harbor to improve severe storm and precipitation detection. She worked to secure hundreds of millions for various forecasting programs in the

 

Biden-Harris Infrastructure Law

 

including: $100 million for NOAA Fire Weather; $80 million for NOAA High Performance Computing; and $492 million for NOAA Flood Mapping, Forecasting, and Water Modeling. This year, Sen. Cantwell introduced the

 

Fire Ready Nation Act of 2022,

 

a bill to improve wildfire forecasting.
$190 Million Nationwide to Boost NOAA's Computing Capacity and Research for Weather, Oceans, and Climate
This bill includes funding to address supercomputing needs across the whole of NOAA and increase NOAA's overall processing power. High performance computing is undergoing a rapid transformation with new advances in cloud technologies, exascale systems, quantum technologies, and computing architectures. According to the

 

NOAA Science Advisory Board, NOAA is insufficiently prepared to leverage these new computing technologies, which will restrict its ability to advance weather forecasting

.

In Washington state, NOAA relies on supercomputing to meet critical weather and climate forecasting objectives that are considered vital to the protection of life and property. The bill will fund research by NOAA scientists to improve weather prediction in the growing number of cases of extreme weather in Washington state.
Sen. Cantwell authored these provisions and urged their inclusion in the reconciliation bill. She previously worked to secure $80 million for NOAA high performance computing in the

 

Biden-Harris Infrastructure Law.
$100 Million for NOAA's Office of Marine and Aviation Operations to Acquire a Hurricane Forecasting Aircraft
This bill would provide $100 million to fund the acquisition of a new Gulfstream G550 Hurricane Hunter to collect data when large storms appear, which is vital for knowing where storms will hit and how strong they will be.
In Washington state, the hurricane hunter aircraft would help NOAA to expand its mission and devote resources to predict atmospheric rivers. Climate change is increasing the intensity of these atmospheric rivers on the West Coast, which can cause immense damage. With improved atmospheric river prediction, predictions on timing and strength can be made several days in advance.
Sen. Cantwell authored this provision and urged its inclusion in the reconciliation bill. Sen. Raphael Warnock (D-GA) was also a strong supporter of this provision.
$20 Million Nationwide for Efficient and Effective NOAA Reviews
This new NOAA funding will help speed up environmental review processes needed to get transportation, conservation, and other projects permitted or otherwise approved and under construction more quickly. Specifically, the bill will help NOAA secure additional manpower and equipment necessary to address the backlog of permitting and environmental compliance needs required by the Endangered Species Act, the Marine Mammal Protection Act, and other requirements.
In Washington state, more than 100 projects across Puget Sound are pending consultations with NOAA Fisheries. This funding will help to improve fisheries consultation timelines and increase staffing capacity to keep up with incoming consultation and authorization requests. This funding will also help speed up reviews for bridge, road, and culvert projects that remain a priority for communities, and salmon recovery experts.
Sen.

 

Cantwell authored this provision and urged its inclusion in the bill. She previously supported $20 million in funding in the

 

Biden-Harris Infrastructure Law

 

for similar purposes.
$10 Million Nationwide to Support Bureau of Indian Affairs Fish Hatcheries
This funding will be given directly to Tribes that own, operate, or collaborate with other entities to run fish hatcheries operations and maintenance programs.
Climate change could dramatically affect water availability at fish hatcheries. This will impact hatchery operations that are dependent on these water sources, as well as the streams in which fish are released. Washington state hatcheries projected to receive support through this program include those conducted by the Hoh, Quileute, Skagit Cooperative, Stillaguamish, Kalispel and Spokane Tribes.
Sen. Cantwell directly asked for this funding to be included in the Build Back Better legislation, and other versions of the reconciliation bill in conversations with her colleagues on the Senate Committee on Indian Affairs.
Public Land Management
$200 million for National Park System Deferred Maintenance
Approximately $10 billion in deferred maintenance needs to be addressed at National Parks across the U.S.

  

In Washington state, deferred maintenance needs are approximately $440 million for NPS. Additional funding for deferred maintenance will increase the number of projects in Washington that are funded each year and help address critical public lands infrastructure needs. Past projects supported by these funds have included rehabilitation of the Hurricane Ridge Day Lodge at Olympic National Park, the Fort Vancouver National Historic Site and Mount Rainier National Park.
Sen. Cantwell

 

specifically asked for this funding

 

in discussions with Energy and Natural Resources Committee members. She also signed onto an

 

official letter

 

requesting that public lands and natural resources funding be included in the reconciliation bill.
$1.8 Billion for a U.S. Forest Service Hazardous Fuels Reduction Program
This program prioritizes treatments in areas that have historically lacked periodic fires which can help maintain forest health and resilient landscapes, in order to reduce forest health problems and risk of catastrophic wildfires.
In Washington state, fuel reduction and prescribed burns would be completed at a faster pace with more funding and resources. This funding could benefit Central and Eastern Washington by treating USFS lands that are most at risk to wildfires in the state. It would reduce both wildfire risk in the state as well as in neighboring states overall to the benefit of Washington.
Sen. Cantwell has

 

consistently asked

 

for more funding for wildfire risk reduction activities under USFS and the Department of the Interior, with an emphasis on

 

Hazardous Fuels Reduction programs.
$700 Million Nationwide for the USFS Forest Legacy Program
The Forest Legacy Program is a conservation program administered by USFS in partnership with state agencies to encourage the protection of privately owned forest lands through conservation easements or land purchases.
The Forest Legacy Program has funded more than 40,000 state and local outdoor recreation projects in all fifty states and has protected more than 2.5 million acres of land. In FY21, Washington state received more than $9.2 million for two conservation projects, with one project at $5.7 million for the Kittitas Working Forest Project proposed for FY23. With more funding for this program, more projects could be completed in Washington, resulting in more conserved lands. For example, in FY23, $8.03 million could be directed to Washington for the Mt. Adams Forest project.
Sen. Cantwell has

 

consistently

 

advocated

 

for this program, which is funded at a base level each year through the Land and Water Conservation Fund. She also advocates for increased funding over the base level through the appropriations process each year. Sen. Cantwell led the effort to permanently reauthorize and fund this program as part of her larger effort to

 

permanently authorize

 

and fund the Land and Water Conservation Fund.
Infrastructure:
$4 billion over 4 years for Bureau of Reclamation Drought Mitigation in Reclamation States
This program provides grants, contracts and financial assistance agreements to entities that conduct drought mitigation activities in Arizona, California, Colorado, Idaho, Kansas, Montana, Nebraska, Nevada, New Mexico, North Dakota, Oklahoma, Oregon, South Dakota, Utah, Washington, and Wyoming.
Priority is given to the Colorado River Basin and other basins experiencing comparable levels of long-duration drought.
In Washington state,

 

the Yakima Project

 

and the

 

Columbia Basin Project

 

may be eligible for funding under this program.
Sen. Cantwell

 

advocated for Western water funding

 

with her colleagues on the Energy and Natural Resources Committee.
$3 Billion Nationwide to Improve Communities Adjacent to Freeways
The new Neighborhood Access and Equity Grant Program is a competitive grant program that will fund projects to improve walkability, safety, and transportation access in historically-underserved neighborhoods near major transportation corridors.
The Washington State Department of Transportation's Reconnecting I-90 Communities program also serves this aim, and has already identified two Washington state locations that may be well-positioned to compete for grants under the program.
The East Central neighborhood of Spokane is bisected by I-90. In this community of 12,126 residents, median household income is $38,326, and 100% of students are on free and reduced lunch. Residents have requested safer walking and bicycling connections within the neighborhood. A Reconnecting I-90 Communities proposal under consideration would build a pedestrian/bicyclist bridge across I-90. The structure would reweave the East Central neighborhood and connect the new Children of the Sun Trail and the Spokane River Centennial Trail on the north side of I-90 with existing trails on the south. The Spokane River Centennial Trail is visited by approximately 2.5 million users each year. This project implements strategies from local, regional, and state efforts including the Spokane Bike and Pedestrian Plans, Spokane County Regional Trail Plan, and the City of Spokane's Planning Economic Development Team reports.
The Judkins Park neighborhood of Seattle

 

is anticipating the opening of the Judkins Park Light Rail Station in 2023. The station will connect this racially-diverse community of 4,284 people – 63% of whom are people of color -- to major employment and activity centers including Downtown Seattle, Downtown Bellevue, the Microsoft corporate headquarters campus in Redmond, the University of Washington, and the SeaTac Airport. Sound Transit estimates 1,770 daily arrivals and departures to the station by 2030. But the station isn't easy to get to. It's on busy Rainier Avenue, between major on- and off-ramps of I-90. A Reconnecting I-90 Communities proposal aims to build improvements to promote safe and accessible access to and from the station.
$550 Million over 10 Years Nationwide for the Bureau of Reclamation Domestic Water Supply Projects
This program covers up to 100 percent of the cost of the planning, design or construction of water projects in disadvantaged communities
In Washington state, the

 

Yakima Project

 

and the

 

Columbia Basin Project

 

may be eligible for funding under this program.
Sen. Cantwell

 

advocated for this program

 

with her colleagues on the Energy and Natural Resources Committee.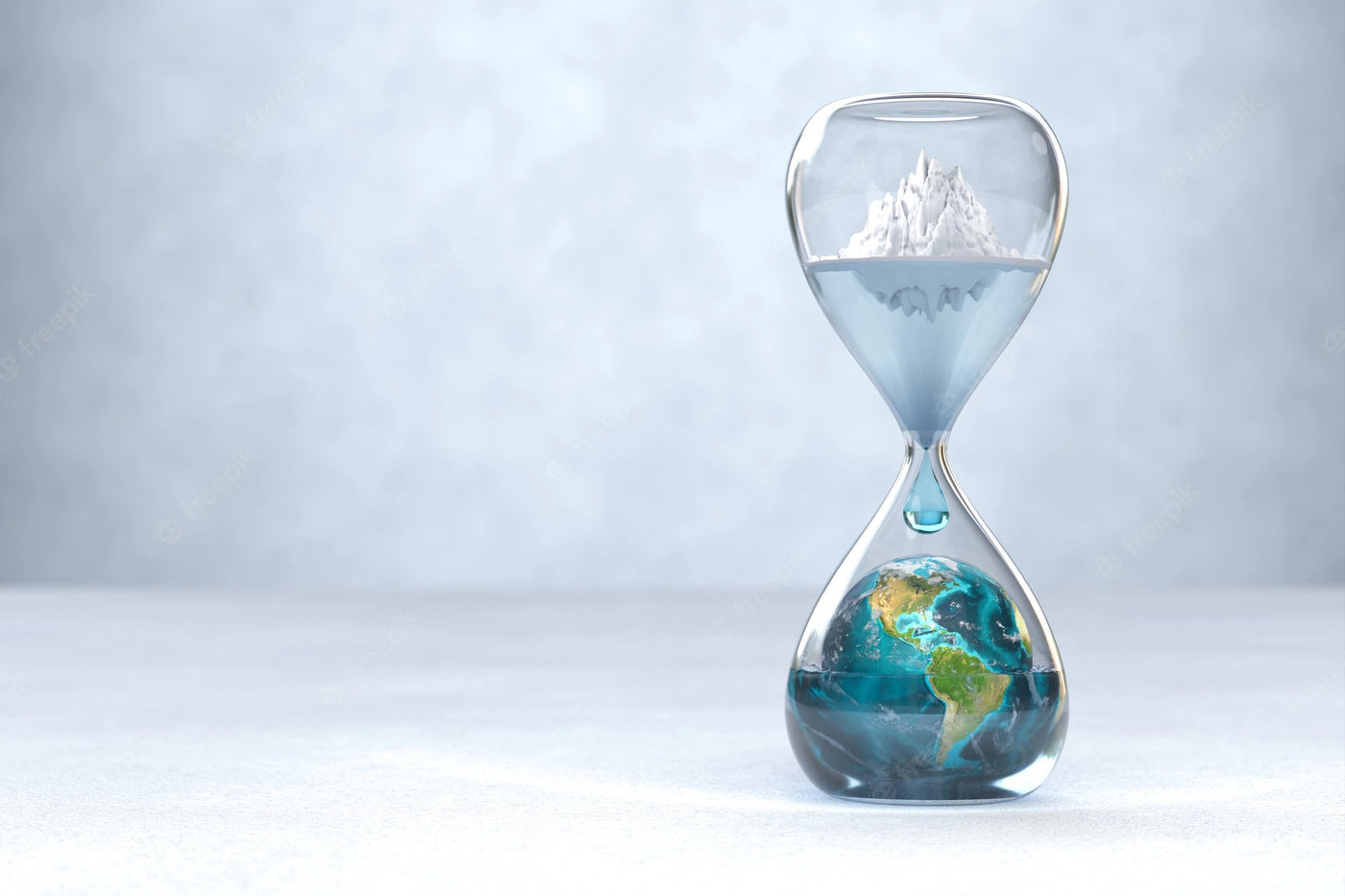 Stopping Climate Change Is Doable, but Time Is Short, U.N. Panel Warns
The New York Times April 4, 2022
Nations need to move away much faster from fossil fuels to retain any hope of preventing a perilous future on an overheated planet, according to a major new report on climate change released on Monday, although they have made some progress because of the falling costs of clean energy.
The report by the Intergovernmental Panel on Climate Change, a body of experts convened by the United Nations, warns that unless countries drastically accelerate efforts over the next few years to slash their emissions from coal, oil and natural gas, the goal of limiting global warming to 1.5 degrees Celsius, or 2.7 degrees Fahrenheit, will likely be out of reach by the end of this decade.
That's the threshold beyond which scientists say the dangers of global warming — including worsening floods, droughts, wildfires and ecosystem collapse — grow considerably. Humans have already heated the planet by an average of 1.1 degrees Celsius since the 19th century, largely by burning fossil fuels for energy.
But the task is daunting: Holding warming to just 1.5 degrees Celsius would require nations to collectively reduce their planet-warming emissions roughly 43 percent by 2030 and to stop adding carbon dioxide to the atmosphere altogether by the early 2050s, the report found. By contrast, current policies by governments are only expected to reduce global emissions by a few percentage points this decade. Last year, fossil fuel emissions worldwide rebounded to near-record highs after a brief dip as a result of the coronavirus pandemic.